Registration to Breath of Fresh Air includes catered meals by Chloé Berlanga and Mike Beck
All meals are locally sourced, fresh and hearty with vegetarian and vegan options available.
Bring your refillable water bottle! We will have a water station on site by Aqua Haulics to keep participants hydrated during the Summit.
Full summit registration includes three catered meals.
Saturday registration includes two. 
Dinner service on Friday, September 27: 6pm-8pm 
Lunch service on Saturday, September 28: Noon-2pm

Dinner service on Saturday, September 28: 

6pm-8pm 

Meals are prepared in facilities that may contain nuts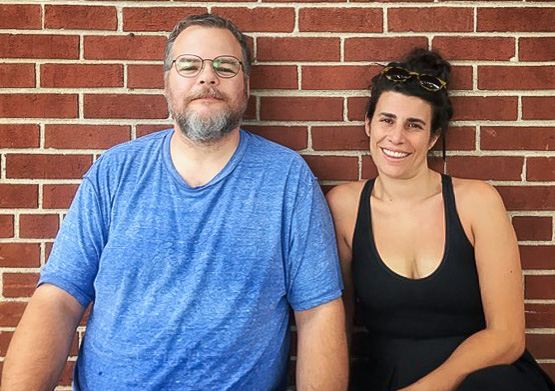 Mike Beck owns and operates Dash Mobile Cookery, providing hearty and delicious meals out of his food truck for gatherings of all kinds in and around Ottawa.
Chloé Berlanga regularly caters training courses at the Ottawa Forest and Nature School. She was previously the chef at Ottawa's beloved and renown Whalesbone Oyster House and Delish.